Hauer HubSpot Theme Help
1. Introduction
Thank you for purchasing Hauer HubSpot theme.
Hauer is a creative HubSpot theme for corporate companies which wants to be a bit cool and also design agencies to stand out. It comes forward with especially color usage and effective positioning of design elements. With its minimalist approach, you'll have a long-life and always trendy website for your visitors.
For your questions and help requests, please use the comments page on ThemeForest.
Follow us on Envato to keep in touch!
2. Requirements
Please ensure that you meet the following matters to use this theme:
That's all.
You can visit this link to create a HubSpot account.
3. Installation
Please follow the steps below:
Login to your HubSpot account.
On the top right, click the Settings icon (looks like a gear).

Click Tools > Website > Themes from the left sidebar menu.

You'll see the Upload Theme at the top right corner of the screen. Click it and then choose the zip file you've downloaded from ThemeForest.
You're done! If you completed the steps successfully, you should see the Hauer theme and its templates when you're creating a new page.
Visit HubSpot Reference Docs to learn more.
4. Theme File Structure
The file and folder structure of Hauer theme is as follows: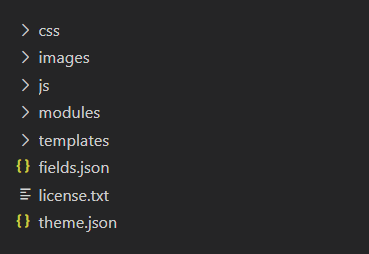 css

components
elements
generic
objects
templates
tools

images

module-icons
template-previews

js
modules

accordion.module
calendar.module
call-to-action-section.module
fancy-header.module
icon-card-set.module
image-text.module
list.module
menu-section.module
page-title.module
pricing-card.module
quote.module
single-letter-number.module
social-accounts.module
team-members.module
testimonial.module
vertical-spacer.module

templates
fields.json
license.txt
theme.json
5. Templates
Hauer has 8 ready-to-use page templates for you:
Home
A strong homepage template to attract your visitors at first sight.
File location: /templates/home.html
About
A useful template for providing some information about you and your team.
File location: /templates/about.html
Services
When it's time to explain what you do, this template is what you need.
File location: /templates/services.html
A clean template with a contact form and information.
File location: /templates/contact.html
Blog
Classic blog view is always a plus for most of the visitors. This blog template focuses on your content directly.
File location: /templates/blog-index.html
Blog Post
A clean and classic blog post template for your posts.
File location: /templates/blog-post.html
Landing
Welcoming your visitors is important. If you need that kind of page, use this template.
File location: /templates/landing-page.html
Blank
A blank template for a fresh start. If you'd like to see an empty page which you can create any design with it, just use this one.
File location: /templates/blank.html
Hauer theme also includes all of the default HubSpot templates such as Search Results, Password Required Page, Subscription Page etc.
6. Modules
Hauer has 16 ready-to-use modules for you:
Accordion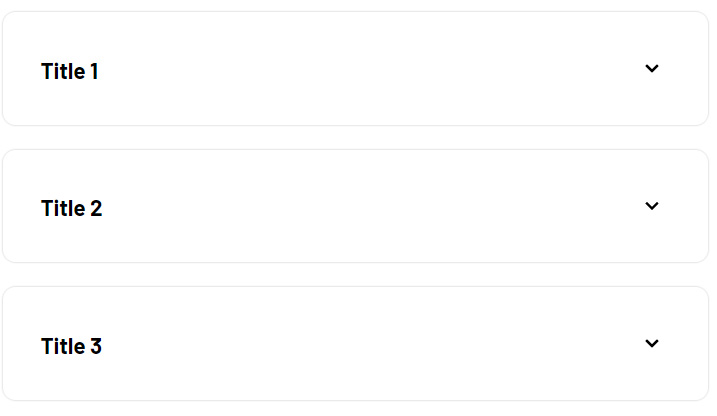 Add a section to your site which is created by titles and texts belong to them. When title is clicked, the text appears.
Calendar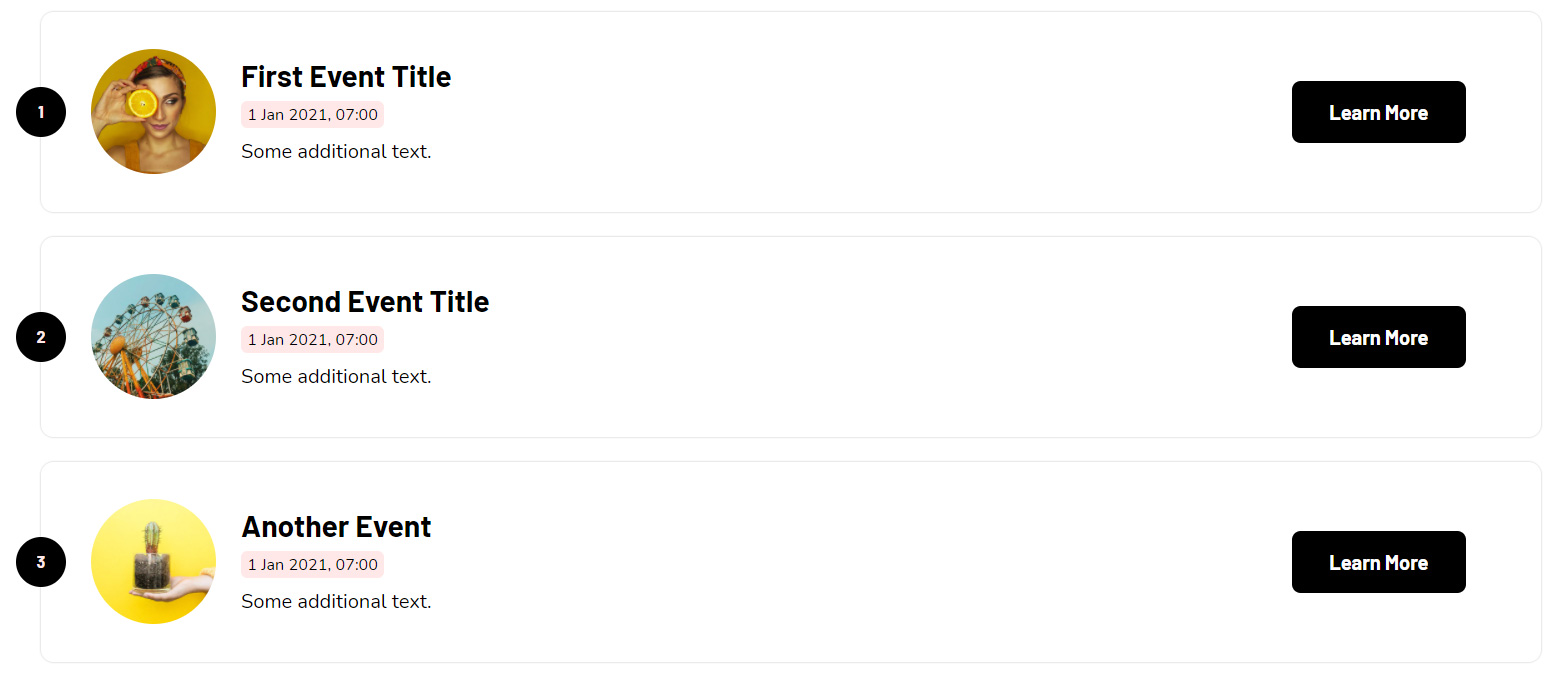 With this module, you can add an event list to your site. An optional button is available, which goes to a specific link on click.
Call-to-Action Section

Use this module for attracting your visitors to a specific subject, campaign etc.

This module adds a heading to your site in a different design. It allows you to choose from H1 to H6 as usual.
Icon Card Set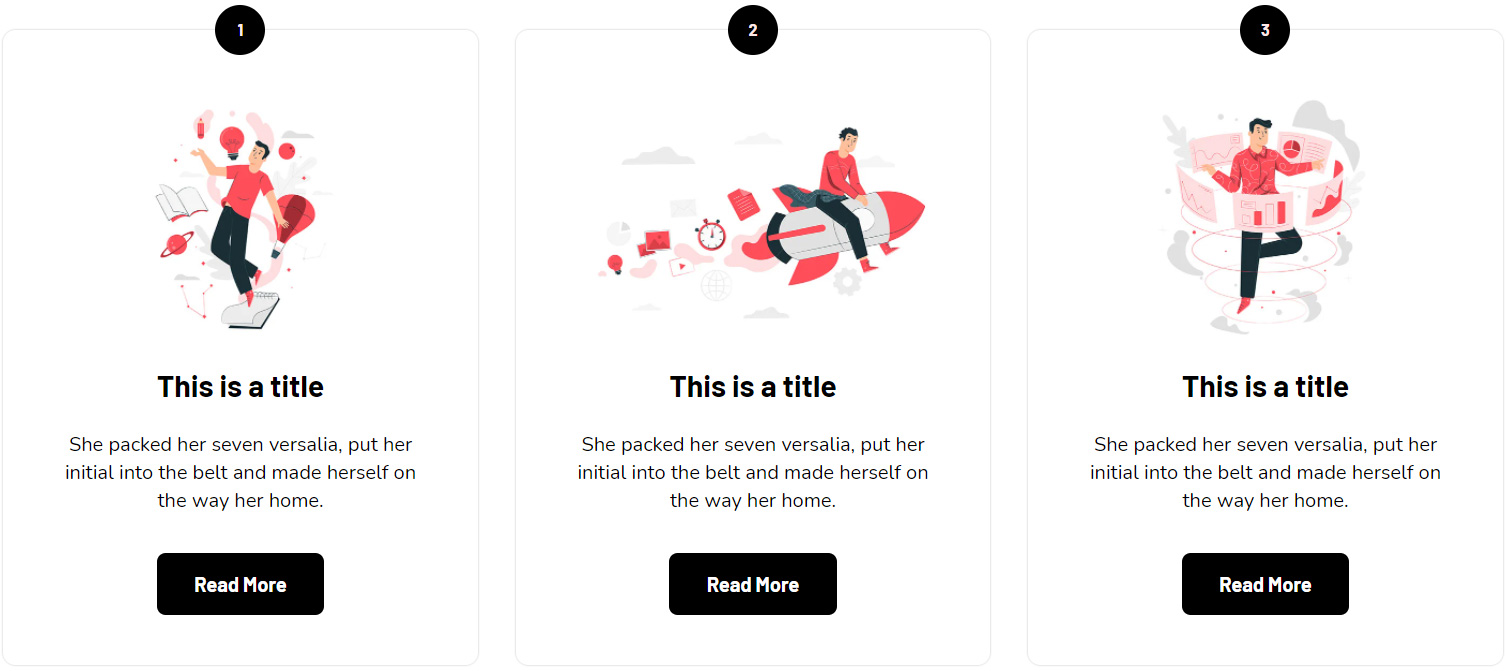 Boxed cards with images, titles and texts. Useful for listing features of what you provide.
Image & Text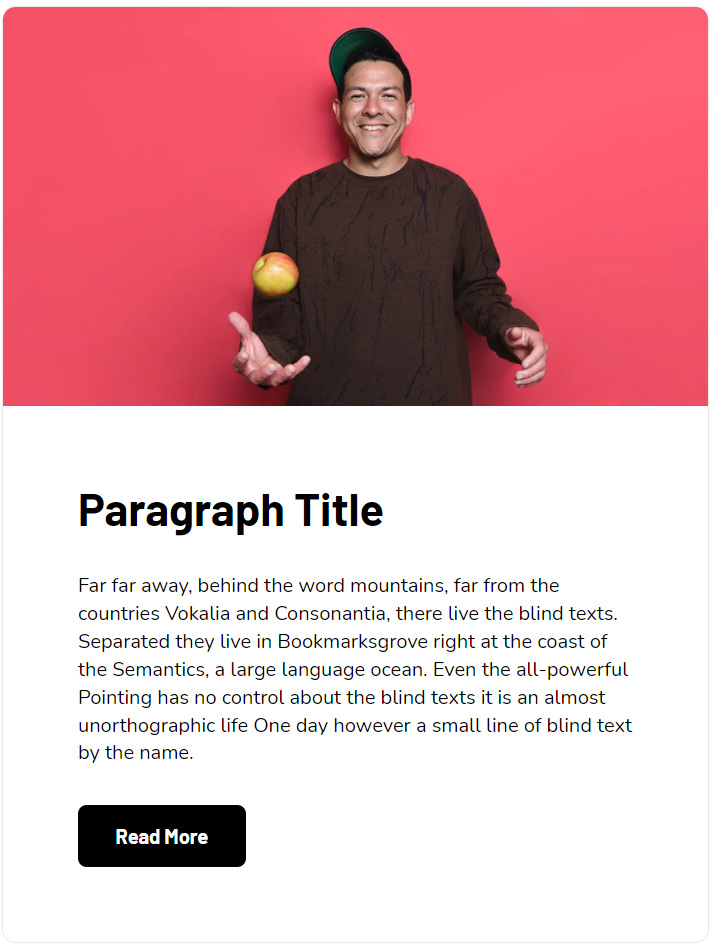 A multipurpose text section with an optional image and button.
List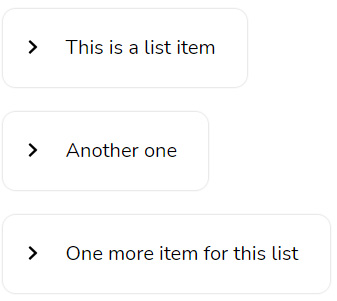 A handy module to list some important features.

A menu to use in your Header section. The menu you see on our demo site is created with this very module.
Page Title

Useful title module to place at the top on your pages like About, Services etc.
Pricing Card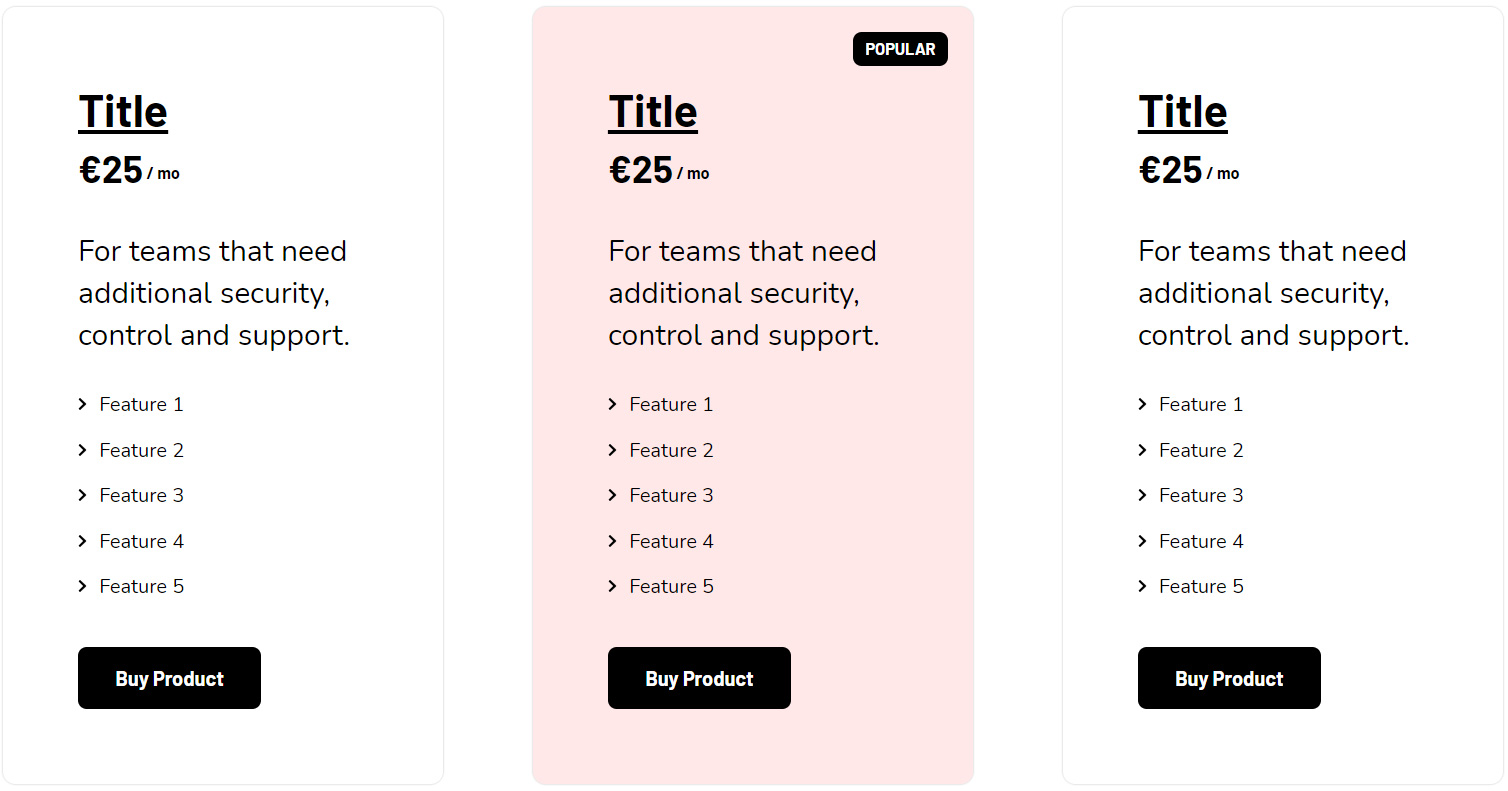 If you're selling a service and have different plans, you can use this module to give information about them.
Quote

A classy module to display a quote.
Single Letter/Number

A module for only 1 letter or number. Useful when you need to create a list of steps or options from A to F maybe.
Social Accounts

A module to add your popular social accounts to your site. We recommend you to use this module on your footer.
Team Members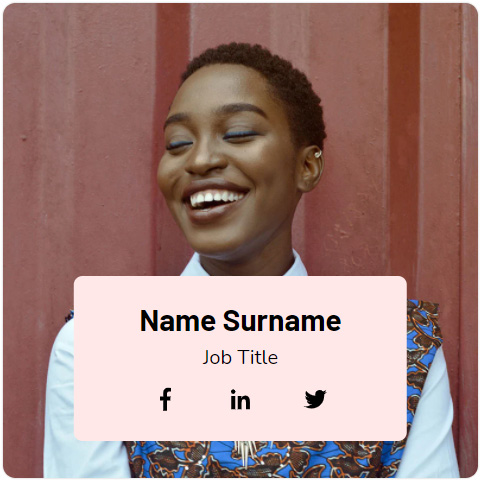 If you have a team, you probably want to introduce them on your site. This module helps you with that.
Testimonial

Let your site visitors know what your clients think about you. A handy slider for customer reviews.
Vertical Spacer
Just a module for adding some free vertical space when needed. You can adjust the height of the empty space.
7. Theme Options
To edit a theme setting, please go to Marketing > Files and Templates > Design Tools and select Hauer theme from the left hand side. Then click Preview button.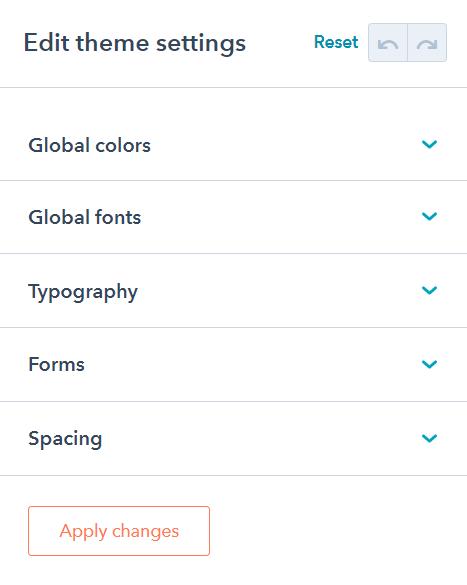 Keep in mind that you'll need to click the Publish to X assets button at the top right corner of the screen only if you'd like to make changes on all pages that created with the theme.
Don't forget to click Apply Changes to let your changes take affect. You can visit this page for more information regarding your theme settings.
8. Copyrights
All the images/photographs used in our demo site and all the rights of them belong to their creators/owners. All of them have been collected from free royalty image providers such as pixabay, Unsplash, Pexels and Freepik (Author: stories) and they are completely free to use.
Thank you.
We hope you'll love Hauer HubSpot Theme and its features. Again, don't hesitate to share any thoughts, ideas, comments or requests with us. We're here to help you and make your experience better.
Talk to you soon!
Burnhambox